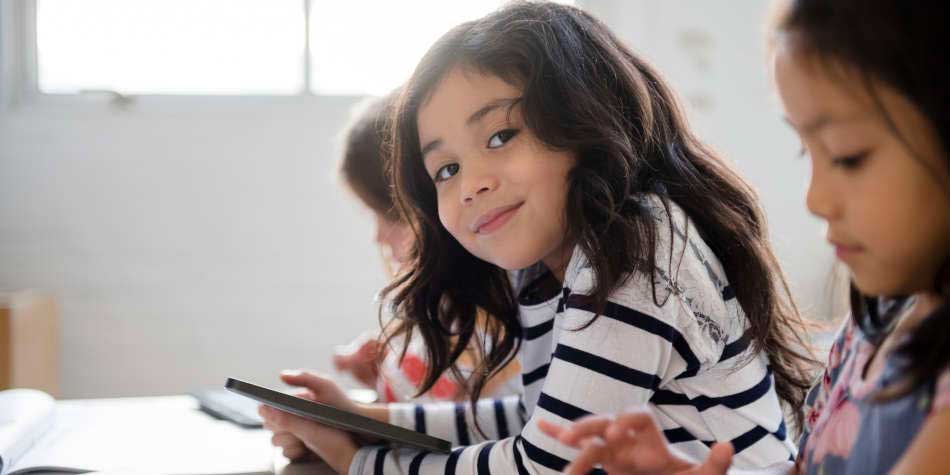 Kindergarten comes from an old German phrase meaning "children's garden." It was where children spent time playing and singing in preparation for their education. Now kindergarten is the start of an elementary school education.
If your child is getting ready to start school, here are five things you can do to help them prepare for kindergarten.
Read 20 minutes a day together.

"Reading aloud is important from infancy through the high school years. It helps develop speaking and listening skills, expands their understanding of the world, stimulates imagination, and increases vocabulary," said Rachel Miller, the elementary special programs coordinator in Idaho Falls School District 91.

Practice counting real objects, like cereal or crayons.

Using real objects makes counting more concrete. Early exposure to math and number activities will promote your child's comfort with these skills and increase their confidence, leading them to believe they are good at math.

Find and name letters of the alphabet everywhere you go.

Similar to counting, using real examples of the alphabet helps children generalize and become comfortable with the alphabet. It is also a way to make learning to recognize letters fun!

Meet and play with other children their age.

Academic readiness is only part of what your child needs to be successful in kindergarten. Socializing is just as important as making sure your child knows their numbers and alphabet. Children learn self-control, independence and how to positively interact with others through meeting and playing with their peers.

Work on fine motor skills through play.

Fine motor skills refers to the ability to use small muscles of the wrists, hands and fingers in conjunction with the eyes. Fine motor skills are essential for daily tasks such as eating with utensils, dressing, handwriting and typing. Try some of these activities with your kids or check out this check out this blog for more ideas:

Garden or play in the sand box
Blow bubbles and use index fingers to pop them
Use sidewalk chalk to create works of outdoor art or practice handwriting
Play with spray bottles, squirt guns or sponges
Make a summer scrapbook by writing, drawing or cutting pictures out of magazines
If you'd are concerned about whether your child is developing appropriately, reach out to EIRMC's Pediatric Physical, Occupational, and Speech Therapy program at 208-529-7982.
It's also a good idea to register your child for kindergarten this spring. Kindergarten registration is currently under way in Idaho Falls School District 91. Go to www.ifschools.org to learn more. All D91's elementary schools will be holding orientations the week of May 6. Contact your neighborhood school for information.